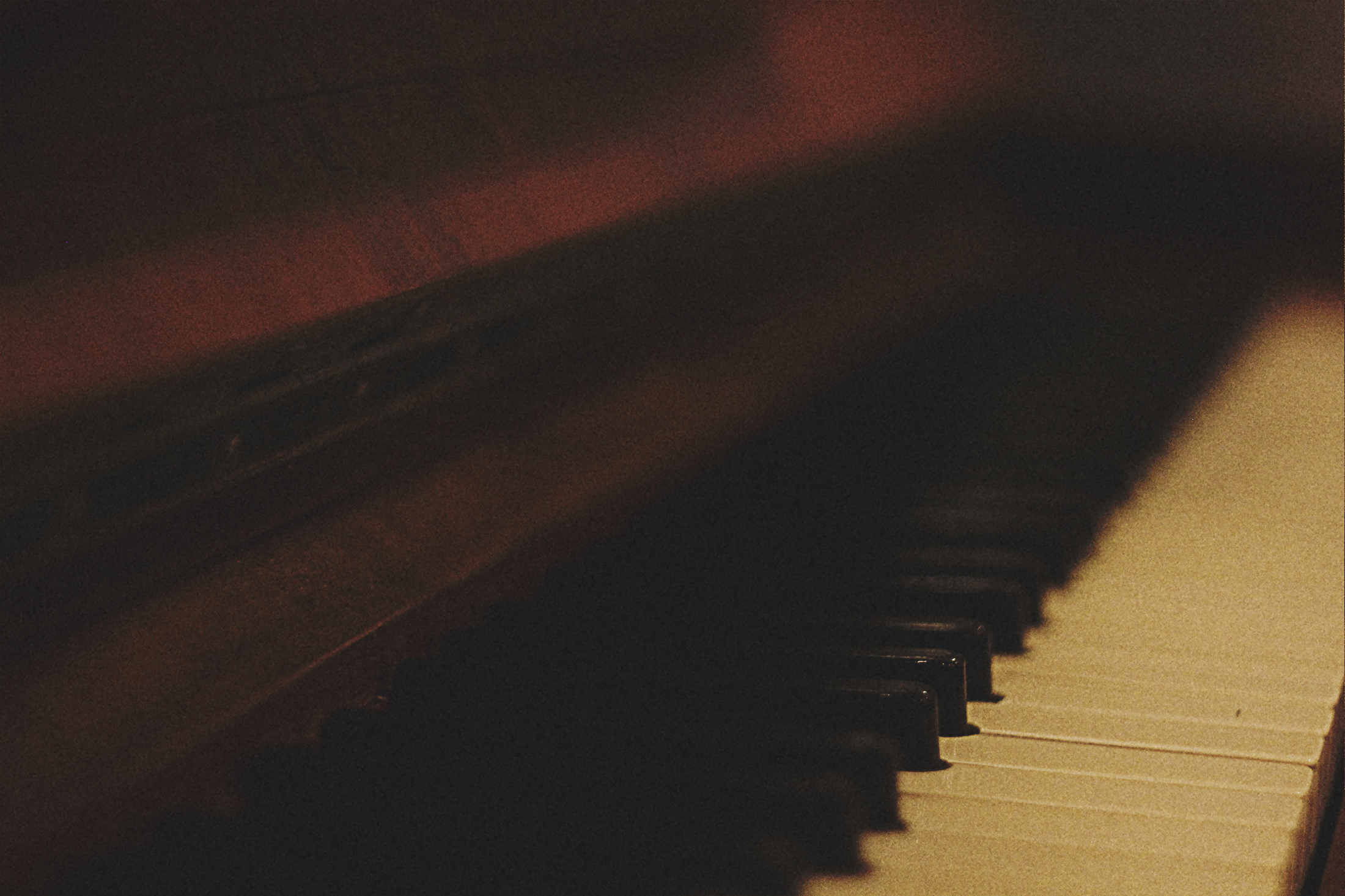 Chamber House is a series of modern chamber music concerts hosted in Los Angeles, CA. Our mission is to marry the vibrance of chamber music with the modern voices and visions of composers and artists in the Los Angeles area and to offer performances of these unique works in an intimate and inspiring environment.
Session 01 focused on the quintessential ensemble of the chamber music family: the string quartet.
Hosted at film & TV composer, Brocker Way's beautiful house studio in Echo Park with performing ensemble, KROMA Quartet.
Catherine Joy
With a passion for music and collaboration, Catherine Joy is a composer for film, media and live performance. She contributed additional arrangements on the Emmy-award-winning Netflix doc series Wild Wild Country and won Best Documentary Score for the uplifting feature documentary Gold Balls.
She composed the music for the integral song in Ellen Gerstein's short film Come Away With Me which has won many awards including Best Sound and Music at Australia's Connect Film Festival. Catherine also scored the video game The Hole Story which won the 2016 ID@Xbox Rising Star Award.
Catherine is the founder and director of Joy Music House, a one-stop-shop for all score production services. She is also the Executive Director for the Alliance for Women Film Composers.
Shruti Kumar
As a freelance composer for film, multimedia, and theater Shruti's work has been used by/for The National Geographic, NPR, The United Nations, The Late Show with Stephen Colbert, FOX India, A24, The 2016 Summer Olympics, UNICEF, and The Nederlander Organization. Most recently she co-composed the score to Bollywood feature Hanuman Da Damdaar (dir. Ruchi Narain) and indie feature Trivia Night (dir. Robert Gregson). She is currently working with director Christian Coppola on his upcoming film "Daddy" and with director Asavari Kumar on her animated film Passage. As a songwriter/producer - her work crosses several genres and has been licensed or created for visual media.
She has performed or had her work performed at venues ranging from Carnegie Hall to The National Gallery to (le) Poisson Rouge. In March 2019 she arranged, composed for, and conducted a hybrid orchestral/rock/electronic show in tribute to Yoko Ono at The Walt Disney Concert Hall with the LA Phil and Girlschool, which the Los Angeles Times called "A vision for the way forward".
Ariel Marx
An award-winning composer and multi-instrumentalist, Ariel Marx draws from many different genres and often combines orchestral and rare instruments with electronics to create unique worlds of sound.
Most recently, Ariel co-composed the score for Edward James Olmos' feature The Devil Has A Name, starring David Strathairn, Kate Bosworth, Pablo Shreiber, Edward James Olmos, Alfred Molina, Martin Sheen, Haley Joel Osment, and Kate Asleton.
She also wrote the score for the Emmy-nominated HBO film The Tale, directed by Jennifer Fox, and starring Laura Dern, Elizabeth Debicki, Jason Ritter, Ellen Burstyn, Common and John Heard // Shawn Snyder's To Dust— starring Géza Röhrig and Matthew Broderick — which won the Best New Narrative Director and Narrative Audience Awards at the 2018 Tribeca Film Festival, Galt Niederhoffer's 10 Things We Should Do Before We Break Up(starring Christina Ricci and Hamish Linklater) and Sarah Pirozek's #LIKE (starring Sarah Rich and Marc Menchacha).
Jeremy w. Bullock
Jeremy W. Bullock is an American composer, multi-instrumentalist & producer based in Los Angeles, CA. Over the past few years he has made a name for himself as a touring musician and producer, as well as composing scores for numerous films, documentaries and tv shows including Netflix's 7 Days Out, Bombshell: The Hedy Lamarr Story and Fail State.
Jeremy is a founding member of the indie rock band Wild Cub, which started in Nashville, TN along side fellow composer Keegan Dewitt. Their song "Thunder Clatter" found success at radio reaching #15 on the alternative charts and took them around the world, with appearances on Jimmy Fallon and Conan O'Brien.
Jeremy is co-founder of Chamber House.
Dabney Morris
Dabney Morris is a composer, arranger, orchestrator and multi-instrumentalist. His chamber works have been performed by the Alias Chamber Ensemble and Lockeland Strings. He composed original music for the feature film, Sell By and for the short, Compression Diary. He also provided additional music for the feature film, The Dead Center. He arranged and orchestrated on Keegan DeWitt's score for the upcoming film, All The Bright Places.
As a producer, Dabney has worked on records by Wild Cub, MYZICA, Ezra Carey, Bryan Cates, and others. He has arranged for artists such as Louis Prince, Skyway Man, and Alexander Wren.
Dabney is co-founder of Chamber House.
Kroma Quartet
KROMA Quartet (est. 2014) is comprised of talented, strong, and diverse African-American women. All are classically trained, but perform and arrange music from many different genres. Collectively, our members have performed at the Grammy's, American Idol, The Voice, The Music Center in Los Angeles, the American Music Awards, the BET Awards, the Oscars, music festivals, sessions with commercial recording artists, national and international tours with high profile recording artists, and film scores for major motion pictures and TV shows. KROMA also performs at private events weddings, birthdays, corporate parties, art galleries, launch parties, and much more. In addition, KROMA's goal is to bring diverse music played by a diverse group of musicians to communities throughout Southern California.
Korina Marie - Violin
Nadira Kimberly - Violin
Nikki Shorts - Viola
Michelle Elliott - Cello